---
All our professionals at Suburban Family Dental maintain the highest levels of accreditation and pursue ongoing
education to stay abreast of the latest trends in dentistry.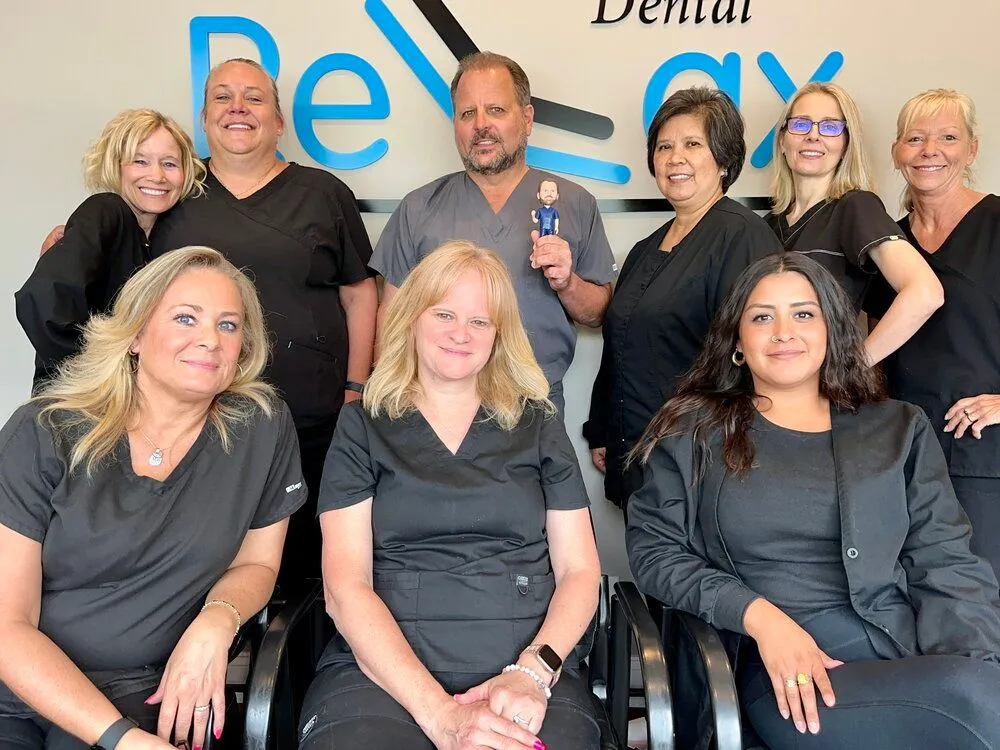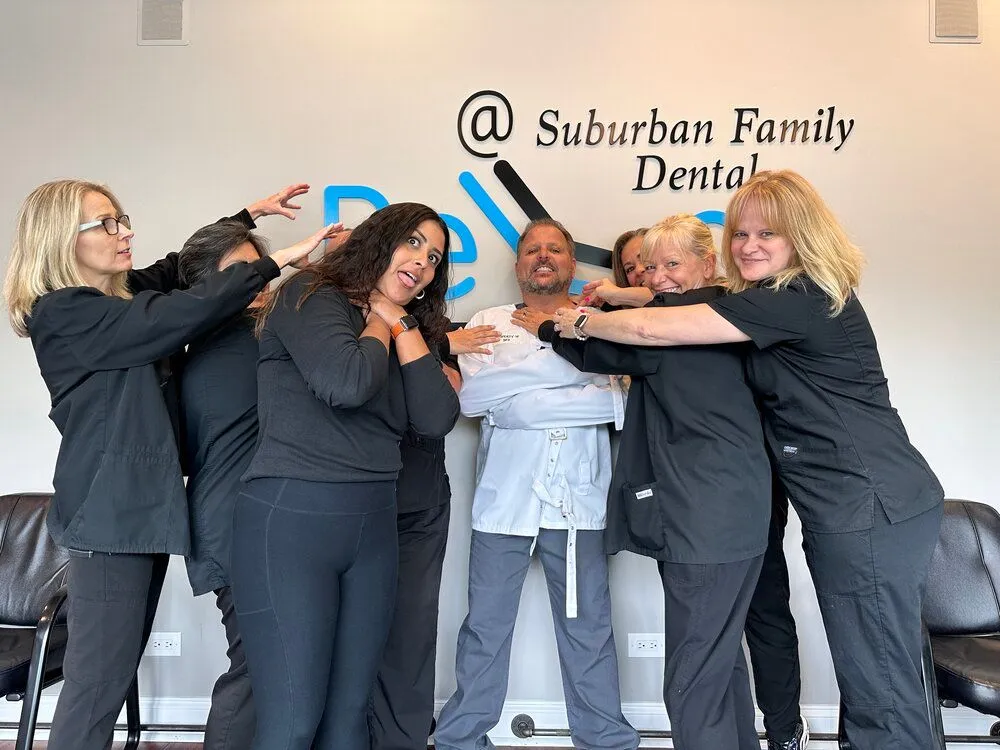 ---
Roman Dziubyk DDS
Dentist in Des Plaines, IL
Suburban Family Dental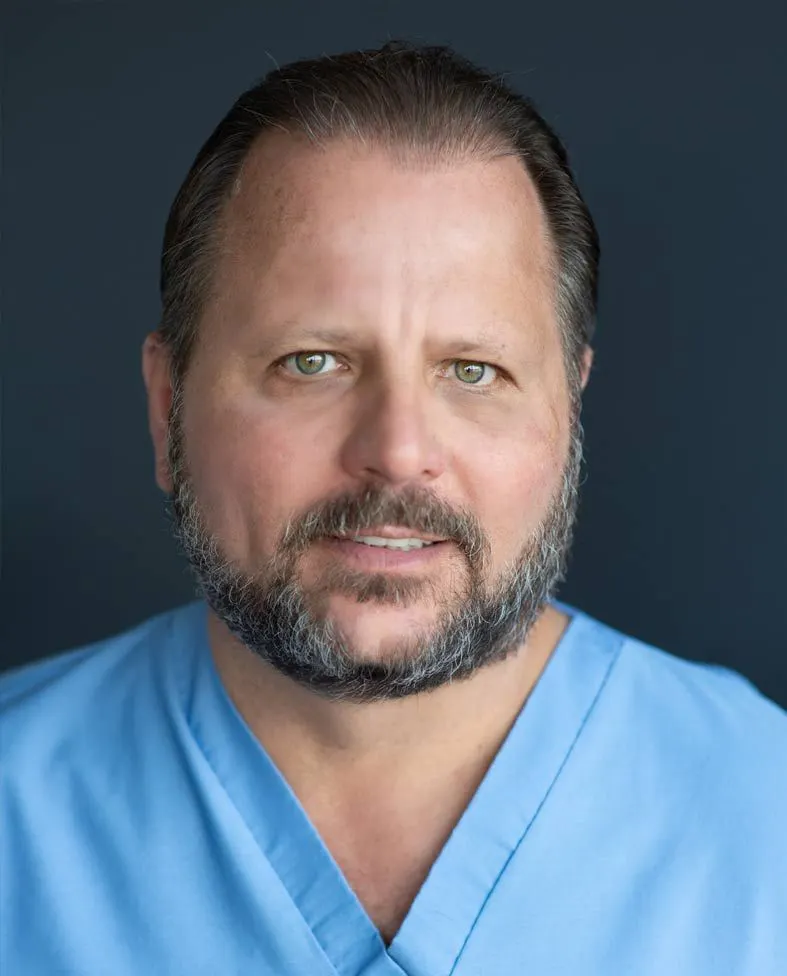 Dr. Roman Dziubyk was born and raised in the Chicago land area. He is a graduate of the University of Illinois , where he earned his Bachelor of Science in Biology. He then went on to receive his Doctor of Dental Surgery from Loyola University Medical Center in Maywood, Illinois. During his years at Loyola, Dr. Dziubyk participated in various clinical programs at Madden Mental Health Center, Edward Hines, Jr., Veteran's Hospital, and several charitable clinics.
Dr. Dziubyk enjoys learning and following the newest techniques and technology in the dental field. He is very artistic and enjoys all areas of cosmetic dentistry including crown and bridge restorations, implants dentistry, and porcelain veneers. He loves to create a beautiful smile and see the confidence and happiness it brings to his patients.
He stays active in the dental community through his affiliation with the American Dental Association , Illinois Dental Association , and Chicago Dental Association . He is dedicated to keeping updated with the latest advancements and technology in all phases of dentistry. In his spare time, Dr. Roman enjoys spending time with his family, sailing, hiking, exploring and anything that involves the sand and ocean.
---
Lorelei Grise' DDS
Dentist in Des Plaines, IL
Suburban Family Dental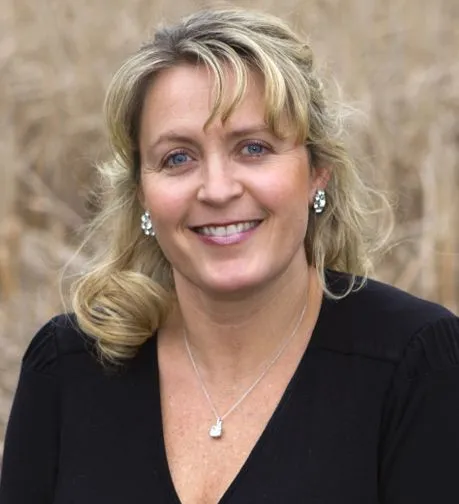 Dr. Lorelei Grise' was born and raised in the Milwaukee, Wisconsin area. She did her undergraduate studies at the University of Wisconsin-Madison .She went on to receive her Doctorate of Dental Surgery degree from Loyola University of Chicago in Maywood, Illinois in 1991. She continued here education at Loyola and received a specialty dental degree in Periodontics in 1993. Dr Grise' is a licensed periodontist in Illinois and Wisconsin. She stays active in the community and volunteers regularly at the CDS Foundation clinic in Wheaton, Illinois . She also loves to help children and works at a Medicaid clinic in Milwaukee regularly, helping children with their dental needs. Dr. Grise' is a member of the American Dental Association , Illinois Dental Society , Chicago Dental Society , and the American Academy of Periodontics . Dr. Grise grew up assisting her uncle who was a periodontist and knew one day she too would love to improve people's smiles and follow in her uncle's footsteps. She is a very conservative periodontist and practices a very "down to earth" approach in all her periodontal services. Her services include consultations, non-surgical periodontal care, gum surgery, extractions, bone grafts, tissue grafts, biopsies, implants and much more. In her spare time, Dr. Grise' enjoys traveling with her husband of 17 years and her two teenage daughters. She also enjoys reading and taking exercise classes at the gym.
---
Dr. Michelle Radeka DMD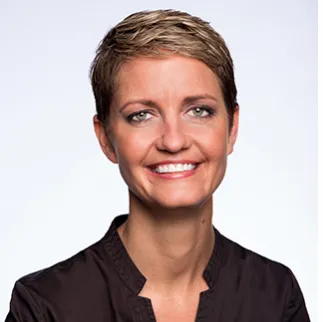 Dr. Michelle Radeka DMD was born and raised in the city of Chicago. Although she came from a long line of cooks, bakers and bakery shop owners, at the young age of 8 she knew she would deviate from her family background and follow in the footsteps of one of her mentors and become a dentist.
Dr. Michelle Radeka DMD attended Loyola University for her undergraduate education and Southern Illinois University School of Dental Medicine for her dental education. She is very proud of the Second in the Nation standing her graduating class obtained on their national dental boards. Dr. Michelle Radeka DMD graduated in 1999 from dental school and moved back to Chicago to start her career. For several years she worked at various offices and in July of 2004 she opened Floss Dental Studio. With the spa like atmosphere she created, she was recognized by Time Out Chicago, Chicago Social "What's Hot in 2006", Crain's Chicago Business and was featured in a short film presentation for CEO's for Cities.
Through her work in dentistry, Dr. Michelle Radeka DMD found a true passion for complete facial aesthetics. After selling her private practice and returning to school to pursue this passion, she became Board Certified in Complete Facial Aesthetics. Her studies incorporated the use of Botox, Injectable fillers, PDO Threads, PDO Thread
Lifting, Platelet Rich Plasma for tissue and hair regeneration and Autologous Fat Transfer to name a few. Her education and passion for facial aesthetics has given her the ability to treat many of the problems we face, literally, as we age. Dr. Michelle Radeka DMD loves to lecture on, discuss and inform her patients of these and many more treatments available to you to fight the effects of aging.
---

Shennondoah – Financial and Insurance Coordinator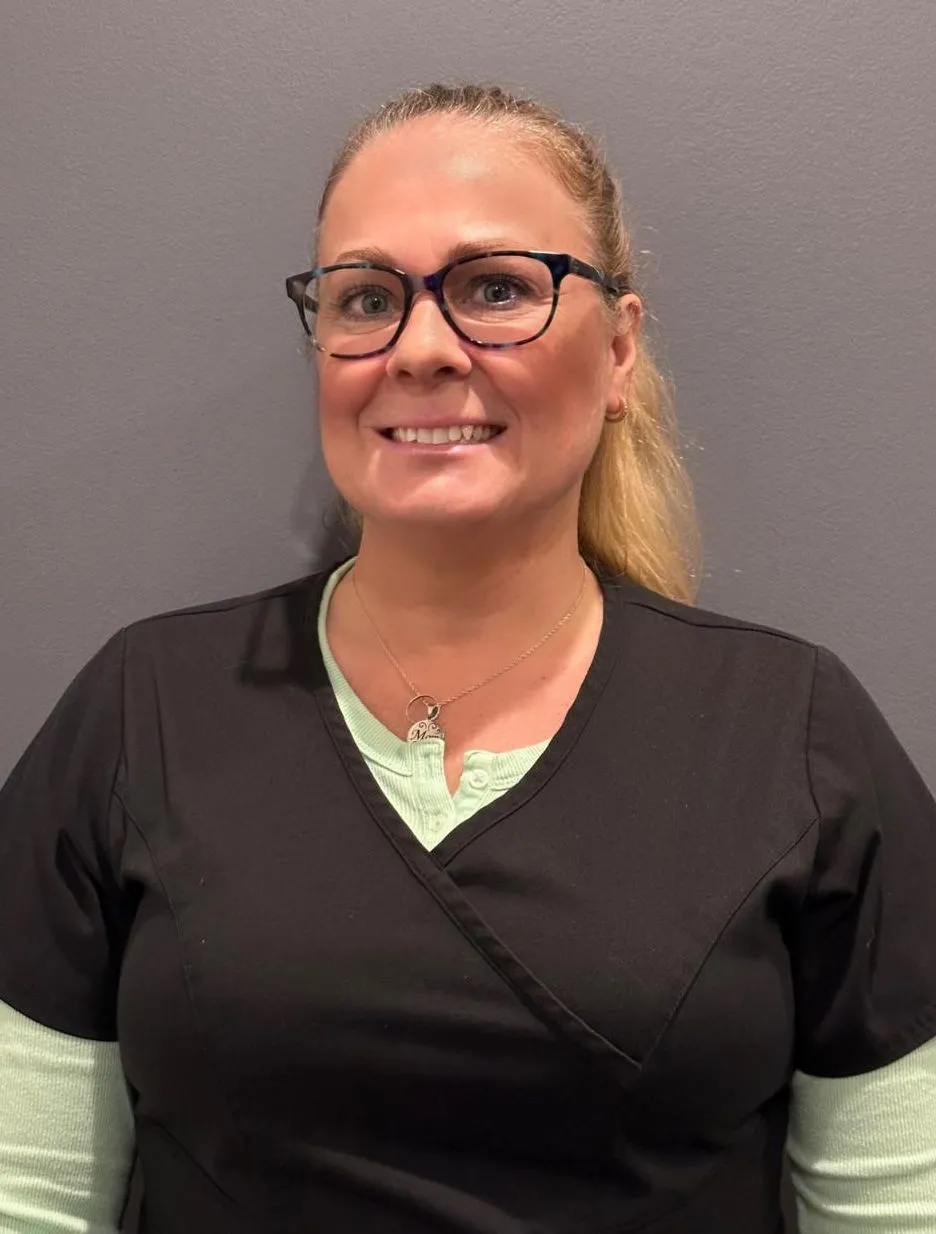 Shennon has recently joined Suburban Family Dental. She brings years of experience with her in insurance and billing. She enjoys building relationships with patients and making them feel welcomed.
When not at work all of her spare time is devoted to her family.
Lilles are her favorite flowers and you can never go wrong with chocolate.
---
Helen- Billing and Scheduling Coordinator

Helen has many years experience at the front desk. I truly enjoy getting to know patients and I am always willing to help with any issues or concerns. I have 3 sons and in my spare time I love to work out, travel, shop and spend time with my family and friends.
---
Sonia

Bio Coming Soon
---
---

Bobbie – Hygienist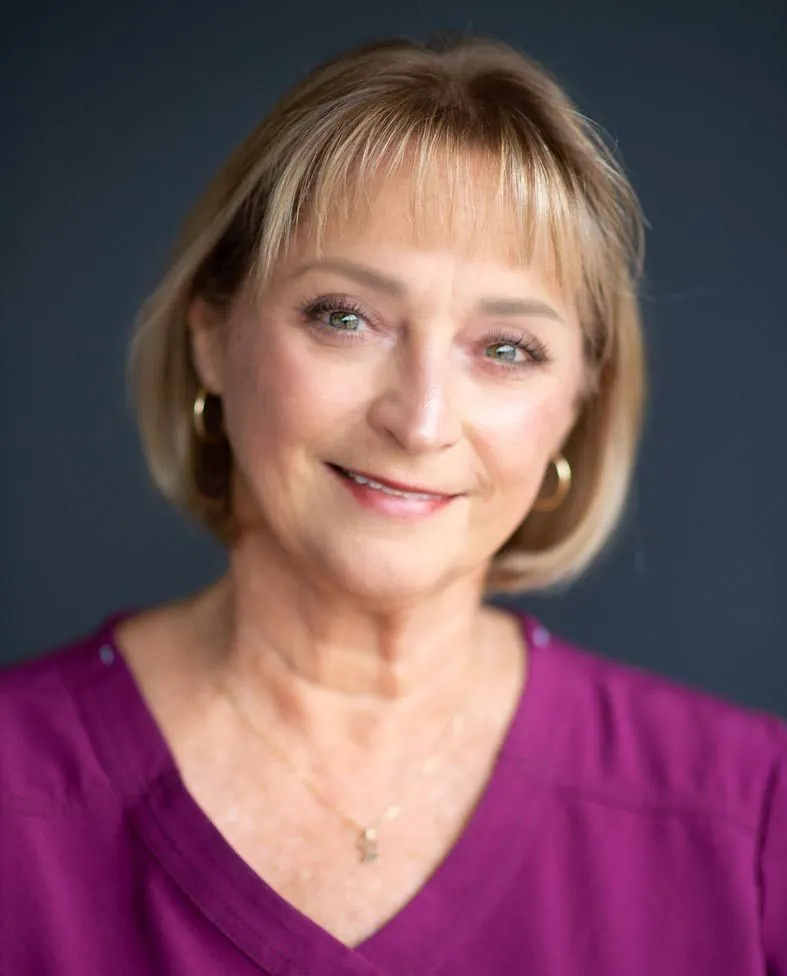 Bobbie is a 1978 graduate of William Rainey Harper College with a degree in Applied Science in Dental Hygiene. With nearly forty years working as a Registered Dental Hygienist, Bobbie is very happy to have spent the past ten years of her career at SuburbanFamily Dental. Bobbie enjoys working with patients of all ages, but she especially enjoys working with children. She feels strongly that it is imperative to a child's dental future that their first dental visit be a positive experience! She tries hard to ensure that it is. Bobbie is married and has two grown children. She loves music, gardening, and an occasional road trip.
---
---

Nicole – Hygienist
Nicole has been a Registered Dental Hygienist for the past eighteen of her thirty years in dentistry. Her prior experience as the manager of a dental office, dental assisting, as well as working in a dental lab have enhanced her abilities as a dental hygienist. Nicole received both her degree in Applied Science in dental hygiene and her Associates degree in Business from William Rainey Harper College. She received her anesthetic license from UIC. Nicole feels very fortunate to have found such an amazing and rewarding career. In her free time Nicole enjoys boating, travel, and being with her family and friends.
---
---

Anna – Hygienist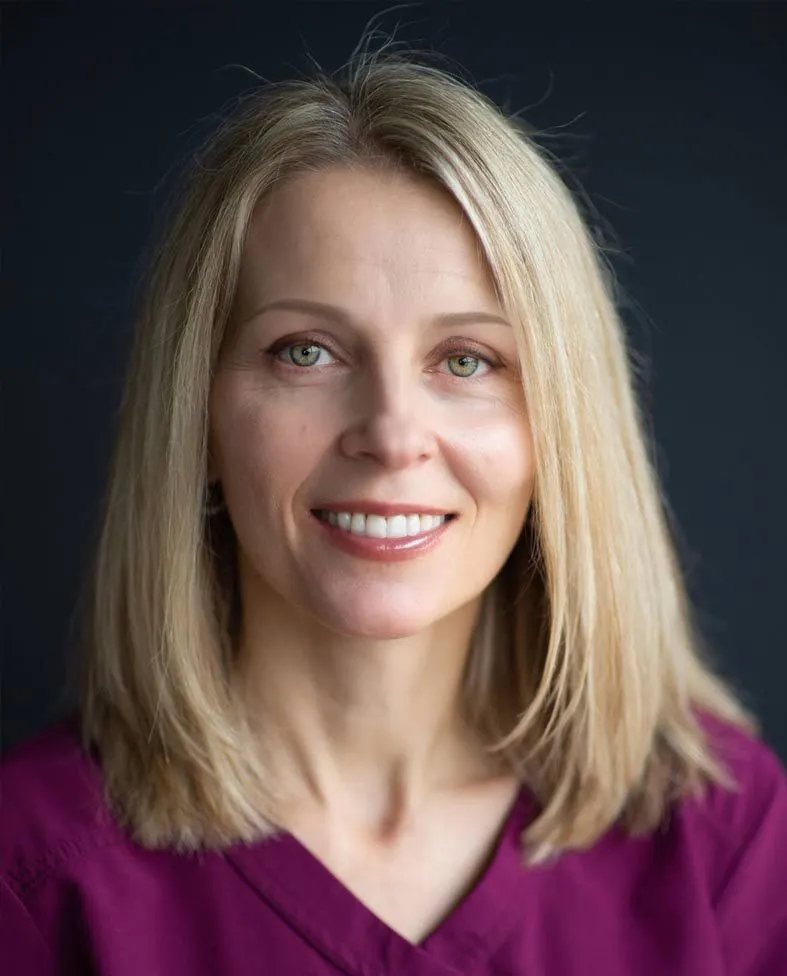 Anna has been practicing dental hygiene for the last 13 years. She earned a bachelor's degree in biology from University of Illinois at Chicago campus. In 2001, shortly after graduating from Harper College Hygiene School, Anna joined Suburban Family Dental and she's been providing our patients with an outstanding care and treatment ever since. She is dedicated to her profession and she enjoys working with both children and adults. Her main goals as a dental hygienist are developing an excellent rapport with patients, building their trust and delivering superior dental care. Anna is a mother of two young boys and she is fluent in Polish, her native language. In her spare time, she enjoys reading and traveling.
---
---

Leticia – Hygienist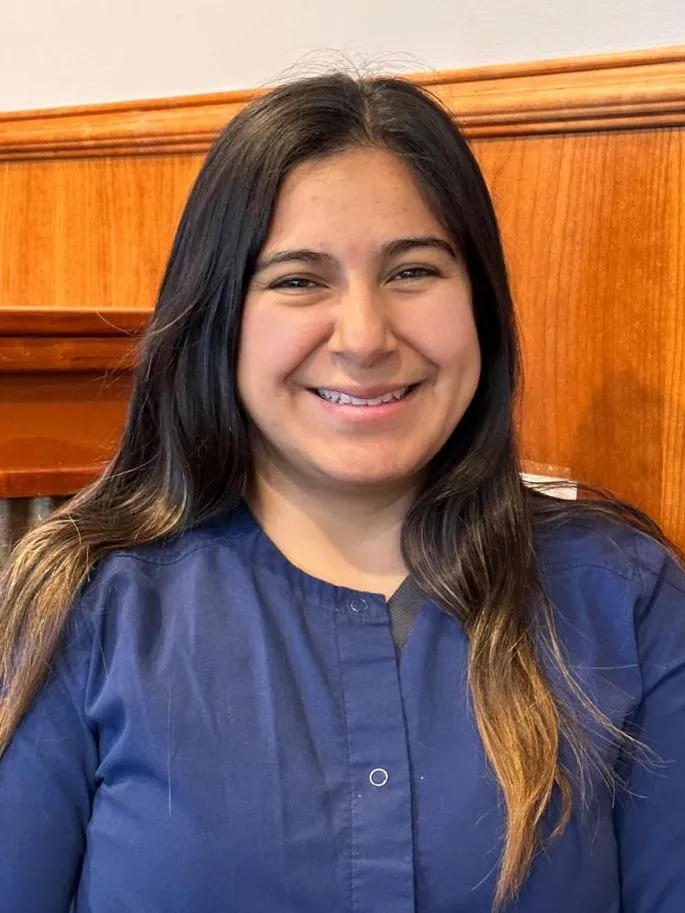 Leticia has been a hygienist for the past 7 years. She began her dental career as a dental assistant more than 10 years ago. Due to her remarkable skills and talent, Leticia graduated at the top of her class and received The Golden Scaler Award. As a Registered Dental Hygienist, Leticia focuses on patients' comfort, providing personalized hygiene education as well as providing quality dental care. She enjoys traveling, shopping, reading, and watching movies in her free time.
---
---

Kathy – Clinical Manager/Dental Assistant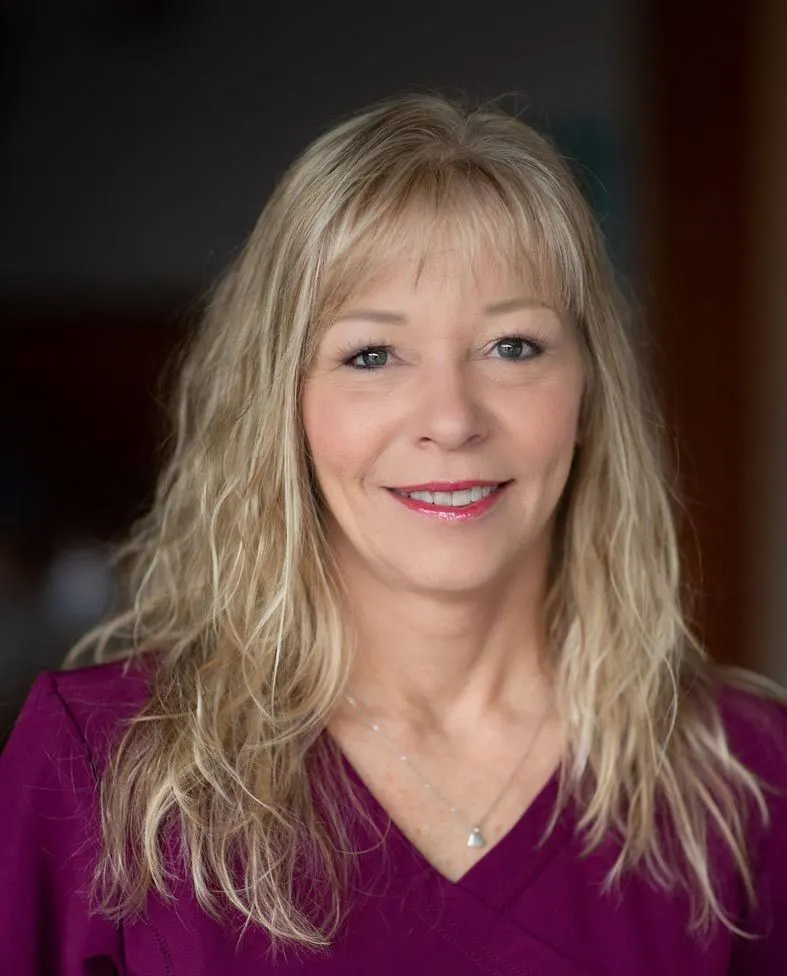 Kathy has been in the dental field for thirty five years and has been a part of the Suburban Family Dental team for the past sixteen years. . Her responsibilities at SFD include Clinical Manager, dental assistant and technology "geek". She enjoys visiting with patients when she assists Dr. Dziubyk. When she is not assisting or ordering supplies, Kathy works on marketing for the office. Kathy is married and has raised two boys. In her spare time she enjoys DIY projects, photo shopping, and spending time with her family and friends.
---
---

Debi – Dental Assistant
Debi has recently moved to Illinois from the Green Mountain State of Vermont! She joins Suburban Family Dental with 36 years of Dental Assistant experience, along with her dental radiology license from the University of Vermont. Debi is very dedicated to the dental field and very passionate about getting to know our patients and makes sure that they receive quality care and attention. She is truly thankful for having found a great team to work with every day! Outside of the dental office, she has given back many years to the community through volunteer dentistry. She feels giving back not only educates patients, but will inspire appreciation about oral health. During her spare time, she enjoys outdoor running, cycling and gym workouts.
---
---

Gayle – Dental Assistant
Gayle has been a Dental Assistant since 1992 and just joined Suburban Family Dental full time few months ago. She loves what she's doing and proud to see patients showing off healthy smiles. She enjoys the level of patient care and the teamwork that exists with her co workers. When not working, she enjoys shopping and spending time with family and friends.
---