My Blog
Posts for tag: periodontal (gum) disease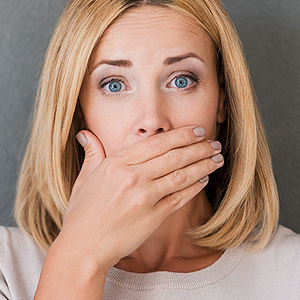 There's a lot of emphasis — well-placed, of course — on preventing and treating tooth decay. But there's another dental disease just as dangerous to your oral health and nearly half of U.S. adults have it. It's actually a group of diseases known collectively as periodontal (gum) disease.
Gum disease is similar to tooth decay in one respect: they're both triggered by bacteria. These microorganisms thrive in a thin film of food particles called plaque that collects on tooth surfaces.
Certain bacteria can infect gum tissues and trigger inflammation, a response from the body's immune system to fight it. As the battle rages, bone loss can occur and the gums weaken and begin to detach from the teeth. Without treatment, you could eventually lose affected teeth.
Like tooth decay, the best approach with gum disease is to prevent it, and by using the same techniques of daily brushing and flossing. These actions loosen and remove plaque built up since your last brushing. It's also important you visit us at least twice a year for cleanings that remove hard to reach plaque and calculus (hardened plaque deposits).
If despite your best efforts you do contract gum disease, the sooner you see us for treatment the lower the long-term impact on your health. The treatment aim is the same as your daily hygiene: to remove plaque and calculus. We use specialized hand instruments or ultrasound equipment to mechanically remove plaque; more advanced cases may require the skills of a periodontist who specializes in caring for structures like the gums that support teeth.
So, defend yourself against gum disease by brushing and flossing daily, and visiting us regularly for dental cleanings and checkups. If you notice bleeding, swollen or painful gums, see us as soon as possible for diagnosis and treatment. Don't let tooth decay's evil twin ruin your oral health or your smile.
If you would like more information on the prevention and treatment of gum disease, please contact us or schedule an appointment for a consultation. You can also learn more about this topic by reading the Dear Doctor magazine article "When to See a Periodontist."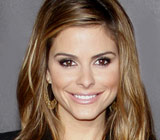 Maria Menounos, an independent filmmaker, actress, and co-host of daily entertainment news program Extra, learned at an early age about the importance of maintaining good general and dental health when her father, Constantinos, a Greek immigrant, was diagnosed with type 1 diabetes. As a result, her parents made sure the family consumed a diet filled with fresh fruits and vegetables, many of which they produced themselves. Maria and her family also consumed little-to-no junk food.
Menounos is still committed to helping those with diabetes. In fact, because she saw first hand the power of communication in the lives of diabetes patients and their families, Menounos is an avid ambassador for the American Diabetes Association.
Maria's experience with diabetes is one that she shares with millions of people worldwide. And if you or someone you care about is suffering from this disease, it's important to be aware of the connection between diabetes and oral health. Recent research has shown a link between two chronic inflammatory conditions: periodontal (gum) disease and diabetes. Evidence consistently reveals that diabetes is a risk factor for increased severity of periodontal disease and conversely, periodontitis is a risk factor for worsening blood glucose control in patients with diabetes and may also increase the risk of diabetic complications. Periodontal inflammation is also associated with an elevated systemic (general body) inflammatory state and an increased risk of major cardiovascular ("cardio" – heart; "vascular" – blood vessel) events such as heart attack, stroke, adverse pregnancy outcomes (e.g., low birth weight and preterm births) and altered blood sugar control in people with diabetes.
If you are interested in learning more about periodontal disease, you can continue reading the Dear Doctor magazine article "Diabetes & Periodontal Disease." Or, if you are diabetic and fear you may have periodontal disease, you can contact us today to schedule an appointment so that we can conduct a thorough examination. During this private consultation, we will also discuss any questions you have as well as what treatment options will be best for you. And to read the entire interview with Maria, please see the Dear Doctor magazine article "Maria Menounos."