My Blog
Posts for: September, 2016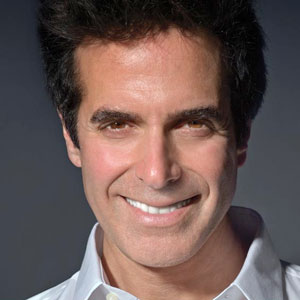 You might think David Copperfield leads a charmed life:Â  He can escape from ropes, chains, and prison cells, make a Learjet or a railroad car disappear, and even appear to fly above the stage. But the illustrious illusionist will be the first to admit that making all that magic takes a lot of hard work. And he recently told Dear Doctor magazine that his brilliant smile has benefitted from plenty of behind-the-scenes dental work as well.
"When I was a kid, I had every kind of [treatment]. I had braces, I had headgear, I had rubber bands, and a retainer afterward," Copperfield said. And then, just when his orthodontic treatment was finally complete, disaster struck. "I was at a mall, running down this concrete alleyway, and there was a little ledge… and I went BOOM!"
Copperfield's two front teeth were badly injured by the impact. "My front teeth became nice little points," he said. Yet, although they had lost a great deal of their structure, his dentist was able to restore those damaged teeth in a very natural-looking way. What kind of "magic" did the dentist use?
In Copperfield's case, the teeth were repaired using crown restorations. Crowns (also called caps) are suitable when a tooth has lost part of its visible structure, but still has healthy roots beneath the gum line. To perform a crown restoration, the first step is to make a precise model of your teeth, often called an impression. This allows a replacement for the visible part of the tooth to be fabricated, and ensures it will fit precisely into your smile. In its exact shape and shade, a well-made crown matches your natural teeth so well that it's virtually impossible to tell them apart. Subsequently, the crown restoration is permanently attached to the damaged tooth.
There's a blend of technology and art in making high quality crowns — just as there is in some stage-crafted illusions. But the difference is that the replacement tooth is not just an illusion: It looks, functions and "feels" like your natural teeth… and with proper care it can last for many years to come.  Besides crowns, there are several other types of tooth restorations that are suitable in different situations. We can recommend the right kind of "magic" for you.
If you would like more information about crowns, please contact us or schedule an appointment for a consultation. You can also learn more about this topic by reading the Dear Doctor magazine articles "Crowns & Bridgework" and "Porcelain Crowns & Veneers."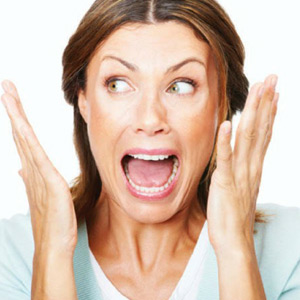 There's a burning sensation in your mouth even though you haven't had anything hot to eat or drink. It's an experience you've had for years, often accompanied by mouth dryness, tingling or numbness that leaves you irritable, anxious or depressed.
The root causes for Burning Mouth Syndrome (BMS) remain elusive, although there appear to be links to diabetes, acid reflux, menopausal hormonal changes or even psychological issues. Although we may not be able to pinpoint the root cause we can identify contributing factors to BMS through a detailed oral examination and medical history (including drugs you're taking).
Mouth dryness is one of the most common factors for BMS. The lack of lubrication from adequate saliva flow can contribute substantially to the irritating burning sensation. There are a number of causes for mouth dryness, including as a side effect from many medications or other treatments.
We must also consider whether an allergic reaction — the body's over-reaction to a foreign substance — may have a role in your symptoms. Some people react to sodium lauryl sulfate, a foaming agent found in many types of toothpaste, along with whitening substances or flavorings like cinnamon; denture wearers can become allergic to the plastic materials used to construct the denture. These, as well as spicy foods, smoking or alcohol, can irritate or cause the tissues lining the inside of the mouth to peel.
Determining what factors contribute to your symptoms allows us to develop a treatment approach tailored to your situation. If, for example, we've determined your BMS stems from dry mouth as a side effect to medication, we can ask your doctor to prescribe an alternative, increase your water intake when taking pills or stimulate saliva flow. If we identify an allergen as a factor, you can eliminate the substance to reduce symptoms.
You may also need to make changes to your eating and lifestyle habits: stop smoking, reduce your alcohol or coffee consumption and avoid very hot or spicy foods. And look for ways to reduce stress, another contributing factor, through relaxation techniques, exercise or support groups.
It's possible that BMS will resolve itself over time. In the meantime, though, we can help you find ways to alleviate the irritation.
If you would like more information on diagnosing and treating BMS, please contact us or schedule an appointment for a consultation. You can also learn more about this topic by reading the Dear Doctor magazine article "Burning Mouth Syndrome."