Dentist Des Plaines, IL - Suburban Family Dental
The Science of Dentistry and the Art of the Smile
Suburban Family Dental is Chicago's Northwestern Suburbs' premier dental facility. Conveniently located on the border of Des Plaines and Mount Prospect, our state of the art facility offers a complete range of dental services including: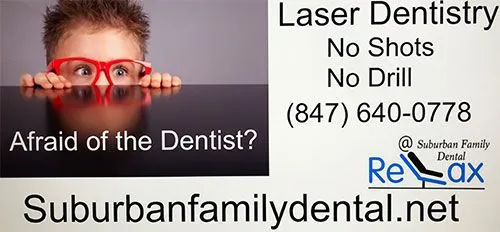 We utilize the most advanced techniques and technologies to ensure your comfort including the use of:
Local Anesthetics
Laser Dentistry
Our goal is to provide thoughtful caring treatment in a relaxed friendly environment. Dr. Roman Dziubyk has devoted over 25 years to the dental health of the community. Our staff's first priority is patient comfort and safety. From placing a pillow under your head to ensuring you receive the best care and add the insurance benefits due to you. They will treat you as one of the family. We proudly serve Des Plaines and the surrounding areas of Mount Prospect, Elk Grove Villiage, and Arlington Heights.