My Blog
Posts for: May, 2015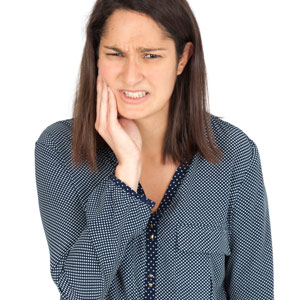 A blow to the face can result in a variety of injuries to your jaws and the temporomandibular joints (TMJs) that join the lower jaw to the skull. Only a thorough examination can determine the type and extent of the injury, and how to treat it.
The pain you feel in your jaw may indicate a direct injury, usually near the joint. This could mean the joint head (condyle) has dislocated, or moved out of the joint space. It could also mean you've fractured your lower jaw, most commonly just below the head of the joint.
Jaw pain can also indicate structures near the jaw and joint have been damaged and the jaw is indirectly affected. In some cases a damaged tooth may be radiating pain signals through the jaw (along similar nerve paths). More likely, trauma to soft tissue near the jaw joint has swelled with inflammation, putting pressure on the joint and temporarily stopping the condyle from seating fully in the joint space.
Any of these injuries can also cause painful muscle spasms, a defensive reaction from the body that causes muscles on either side of the jaw to limit movement preventing further damage (a natural splint, if you will). Thus, the pain may be compounded by a diminished range of motion when you try to chew or speak.
It's important, therefore, to determine the exact cause of pain and limited movement before commencing treatment. Spasms and inflammation are usually treated with muscle relaxant drugs and anti-inflammatory pain relievers. In the case of a dislocation, gentle manipulation can ease the condyle back into the joint space. A fracture would require more extensive treatment, including repositioning broken bone and immobilizing the jaw from movement to allow healing. In the most severe cases, surgical treatment may be necessary to internally immobilize the joint.
If you sustain an injury that results in jaw swelling and pain, you should see us without delay. The sooner we can diagnose and begin the proper treatment for your injury, the less likely you'll encounter long-term problems and the sooner you'll be pain and swelling free.
If you would like more information on the causes and treatment of jaw pain, please contact us or schedule an appointment for a consultation. You can also learn more about this topic by reading the Dear Doctor magazine article "Jaw Pain."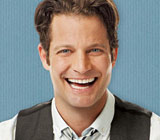 Design expert and television celebrity Nate Berkus has definite ideas about how to live. In a recent interview, he explained his ideas on design. He also talked about health, and how he keeps his teeth and mouth healthy.
From an initial design makeover that he did eight years ago on the Oprah Winfrey Show, Berkus has gone on to do 127 such makeovers. He was such a success that he now hosts his own daily talk show. He has also developed a line of home products for the Home Shopping Network and has his own design firm, Nate Berkus Associates. His clients include well-known restaurants and hotels as well as private homes. He has written articles for O Magazine and authored a book on the subject of transforming your home into a place you love.
"I realized many years ago that I wasn't going on Oprah to pick sofa colors and paint chips. I was there to lift people up through the way they live," he says. His secret to design success is to "go with what you love." He says, "Don't worry about mixing metals, eras or styles. If you love each item, you'll find a way to make it work."
His common sense practical attitude continues when it comes to dental health. Berkus is blessed with a healthy mouth and teeth. He doesn't feel anxious when visiting the dentist because he usually has a good report. He has not needed orthodontics or cosmetic dentistry. He thanks his childhood dentist for giving him fluoride treatments and sealants, and for teaching him healthy dental hygiene habits.
Berkus brushes his teeth twice or even three times a day, with a manual or electric toothbrush — depending on whether he is at home or traveling. He also follows his dentist's advice about flossing: "Floss the ones you want to keep!" He says that he tried tooth whitening once, but he felt that the whiteness was "too white." Now he simply works to maintain his natural tooth color and smile.
Contact us today to schedule an appointment to discuss your questions about maintaining healthy teeth. You can also learn more by reading the Dear Doctor magazine article "Nate Berkus, Helping Others Love the Way They Live."